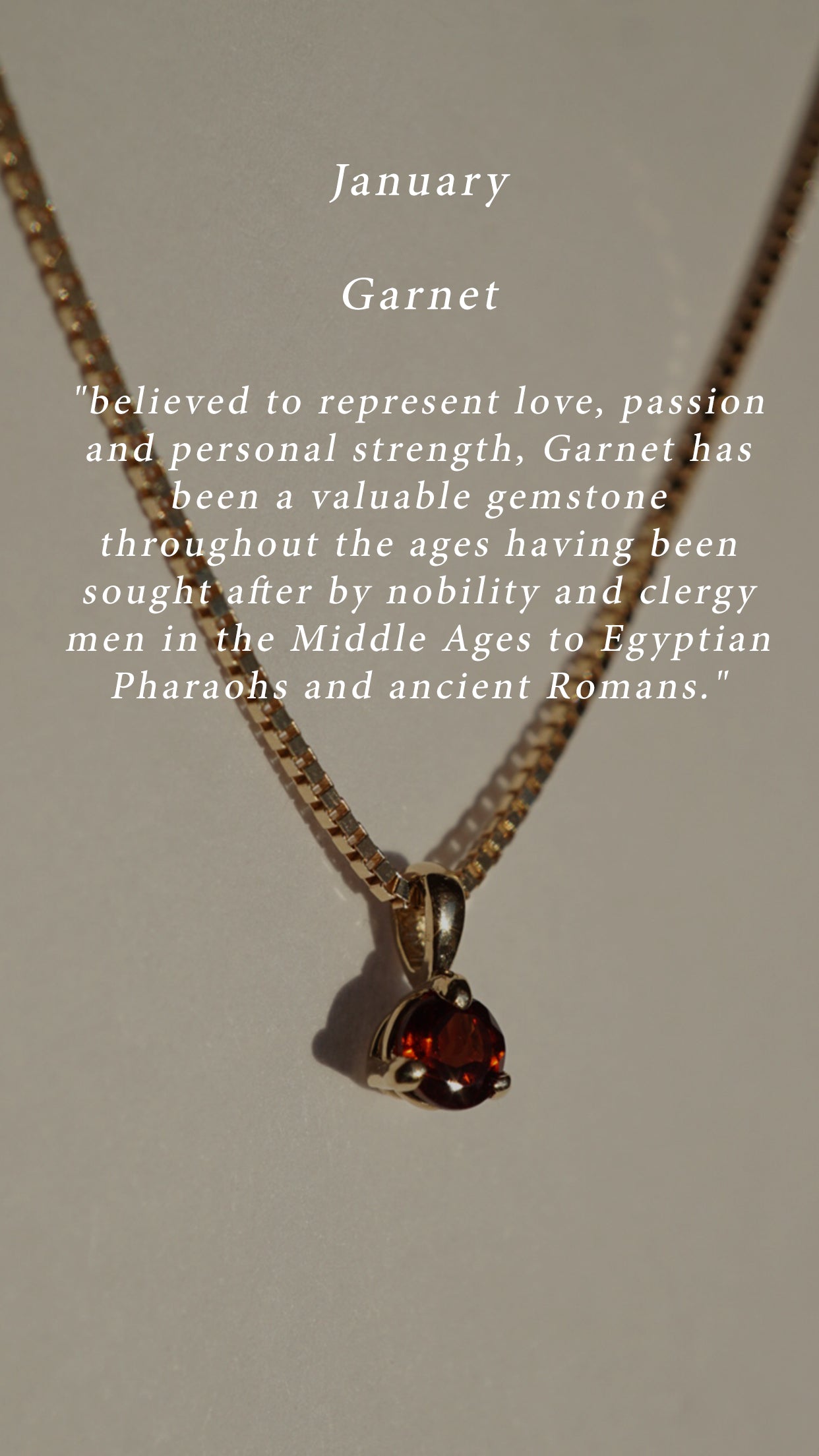 Birthstone Of The Month | Garnet
The beginning of this year has been a time for self reflection and growth.
Our team has been focusing on what makes us feel the most fulfilled in the work we do. It's our love for the art we create and the people we connect with that bring us the most joy.
This month's birthstone is a perfect representation of that. January's garnet focuses on love, passion, and personal strength. 
Scroll down to learn about garnet and it's creation process. 
What's your favourite trait from this month's birthstone? Let us know in our IG Stories.
xx Foe & Dear Team