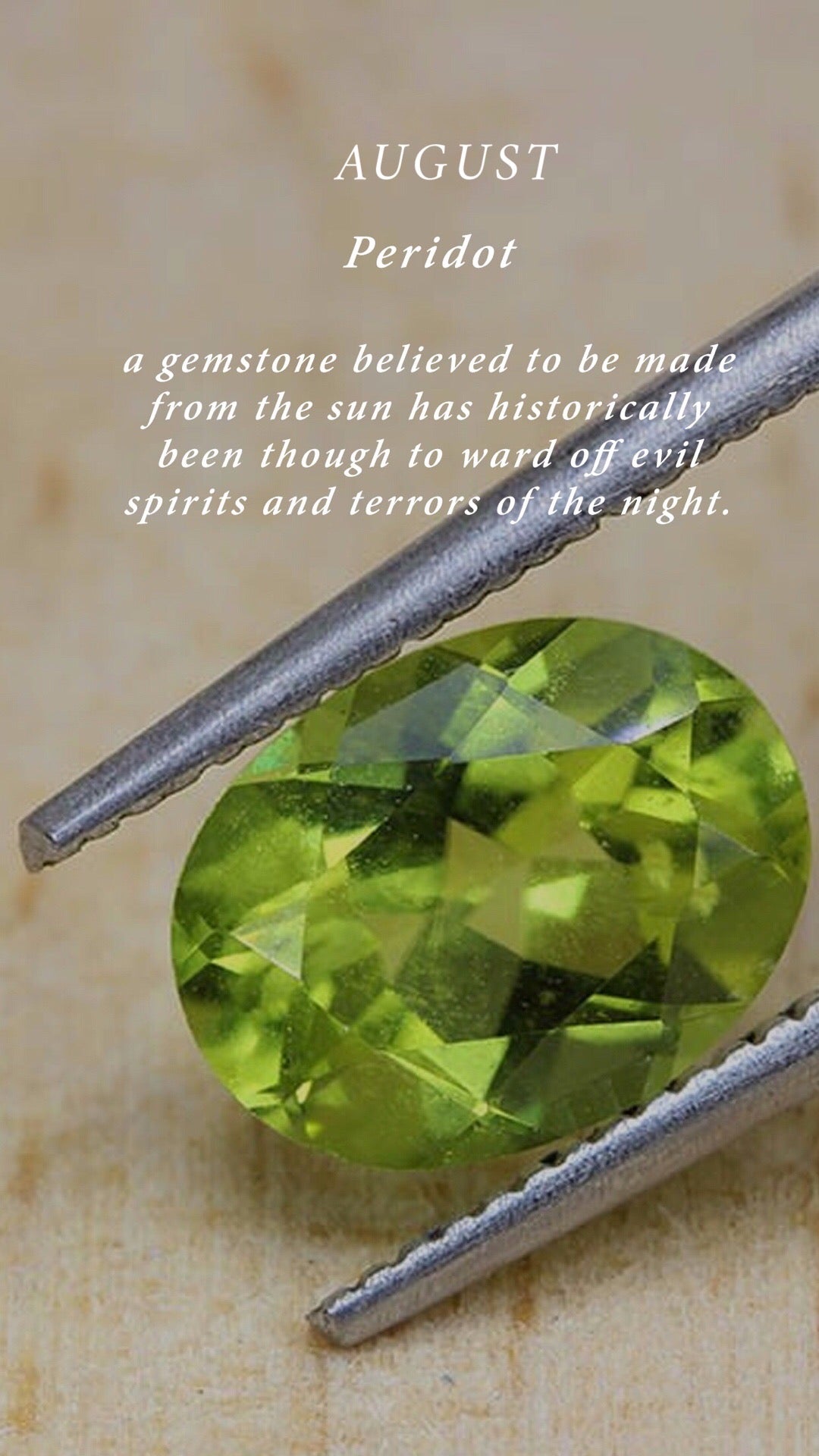 Birthstone of the Month | Peridot
August is coming to an end but we haven't forgotten about this month's birthstone.
Peridot is a gemstone that brings peace and creativity into the wearer's life. Its gracious quality illuminates from within. It radiates gold speckles of light throughout the stone. 
Scroll down to see our peridot earrings and learn more about its magical qualities. 
What do you love the most about peridot? Let us know in our IG Stories.
xx Foe & Dear Team