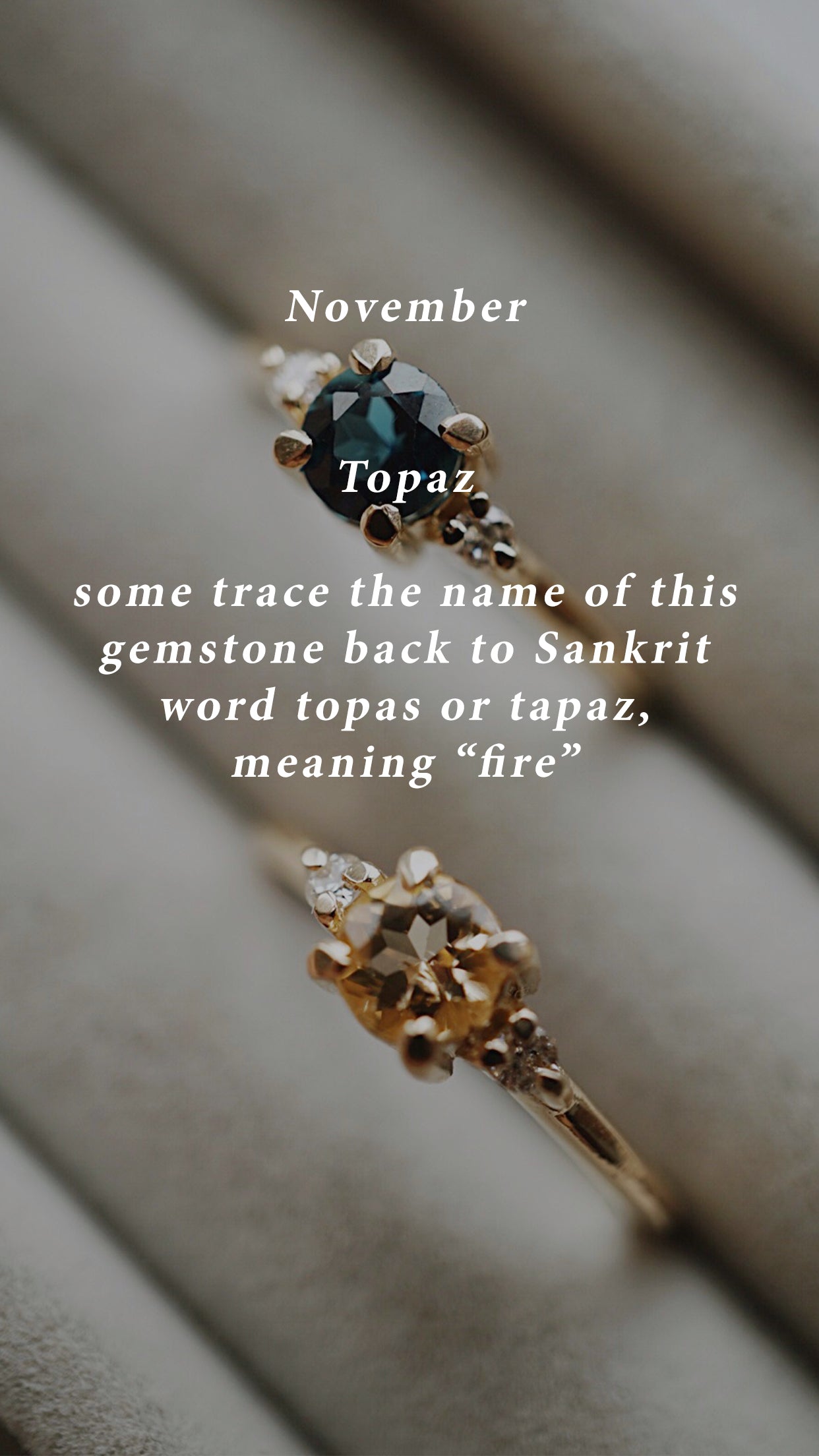 Birthstone of the Month | Topaz
This month's birthstone is the majestic topaz. Saturated and full of wonder, this stone encompasses true love and nobility.
Topaz is sourced from all over the world - anywhere from Namibia, Brazil and the United States. Each place specializing in a variety of cuts and colours.
Scroll down to learn more about the history of topaz and its worldly folklore.
Which topaz colours catch your eye? Let us know in our IG Stories.
xx Foe & Dear Team