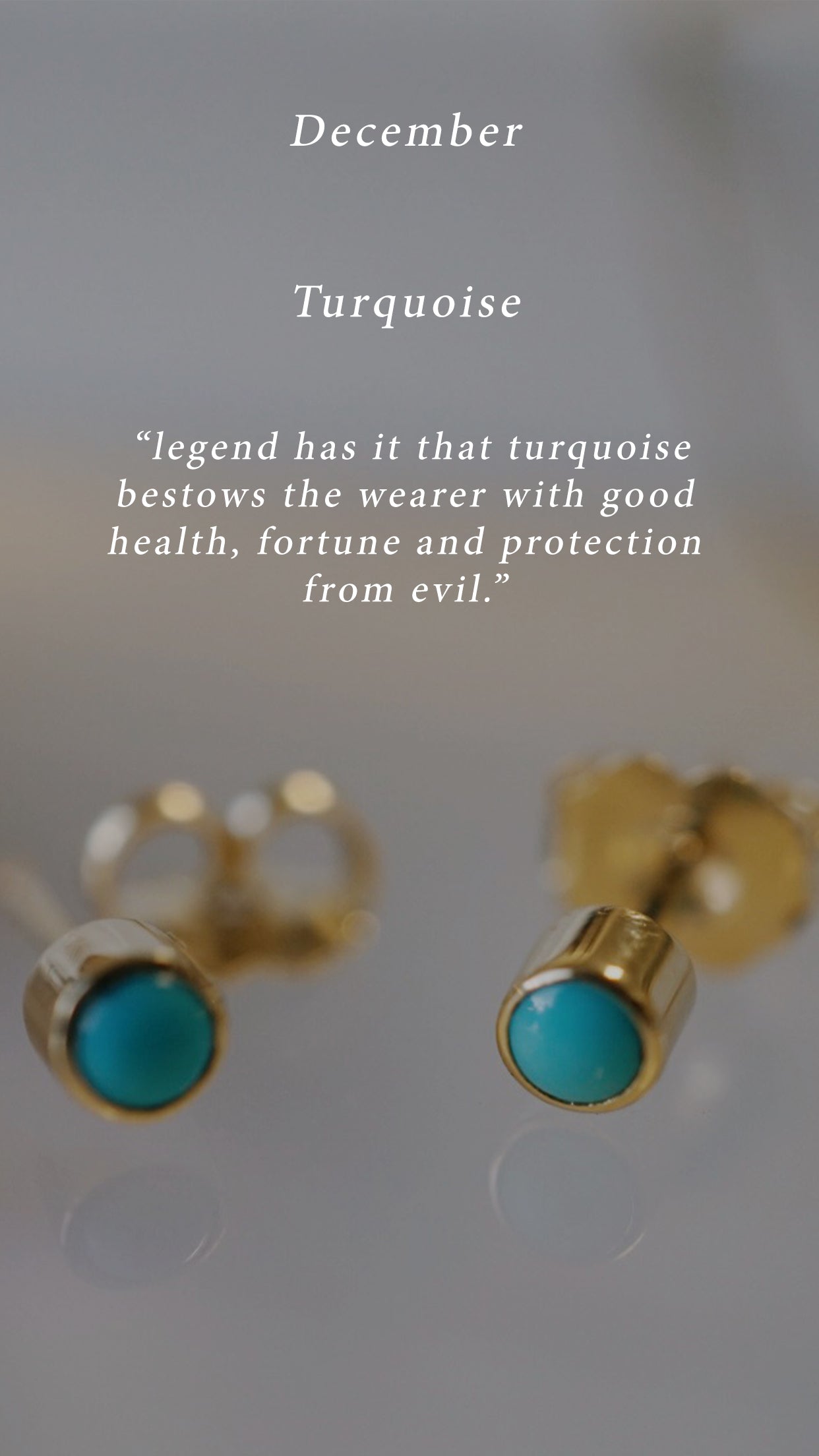 Birthstone of the Month | Turquoise
This month's birthstone is the brilliantly coloured Turquoise. This gemstone is a national treasure with an ancient history. 
Each unique and beautiful in its own right, turquoise can be traced back more than 3000 years in China. A worldly stone that evokes good health and protection for its wearer.
Scroll down to learn more about turquoise and its journey, as well as how to care for your turquoise jewelry. 
What is your favourite birthstone to wear year round? Let us know in our IG Stories.