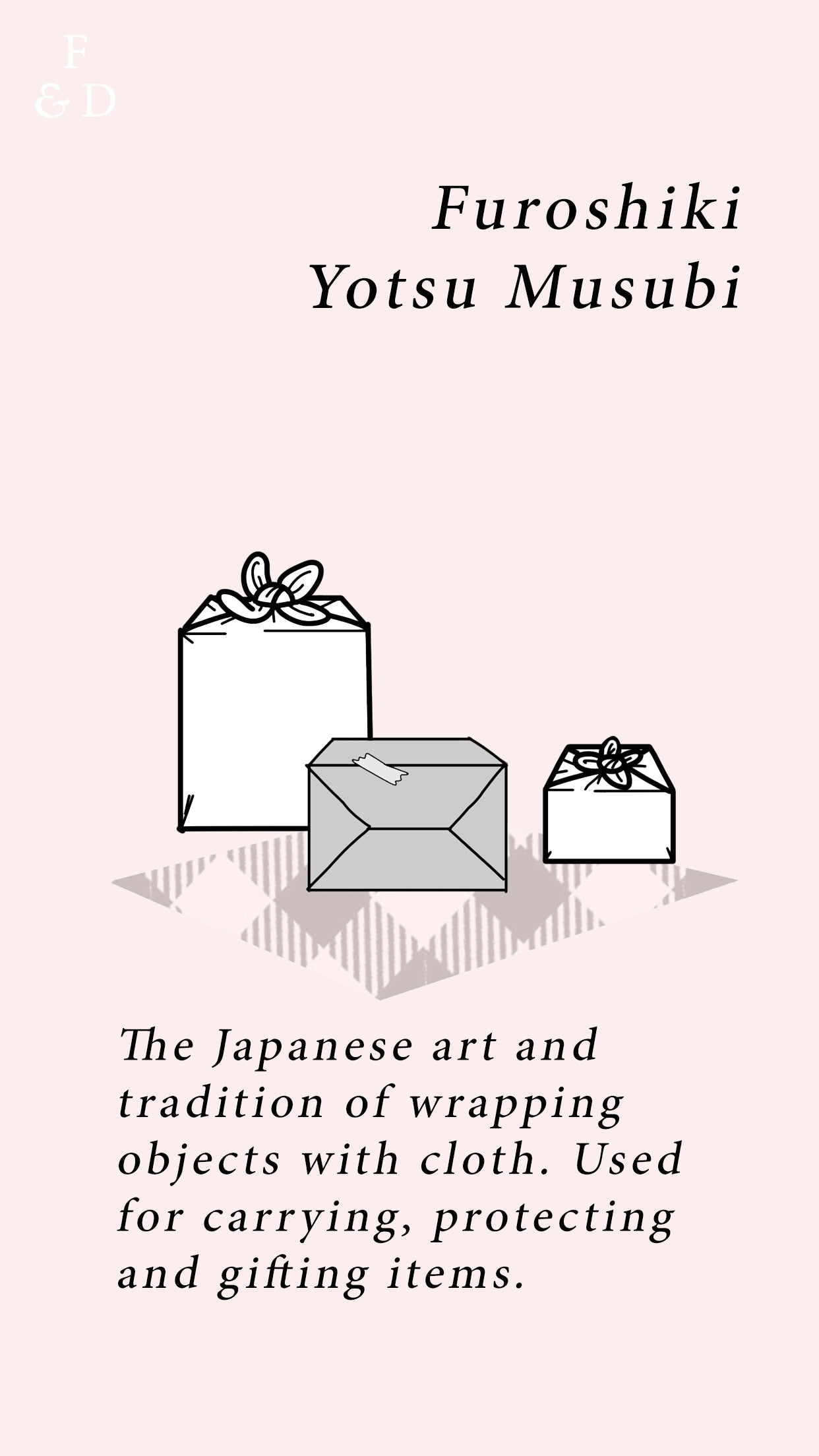 DIY | Furoshiki Yotsu Musubi
Repurposing objects in our homes is a mindful way of celebrating this holiday season. With a variety of ways to wrap our gifts, one Japanese tradition takes a thoughtful and eco-conscious approach.
Furoshiki Yotsu Musubi is the Japanese art of wrapping gifts in cloth. It can be used to carry and protect gifts while you make your way to your loved ones.
The F&D team created a step-by-step instructions for you to create your own Furoshiki Yotsu Musubi wrapped gifts.
What is your favourite holiday tradition? Let us know in our IG Stories.
xx Foe & Dear Team