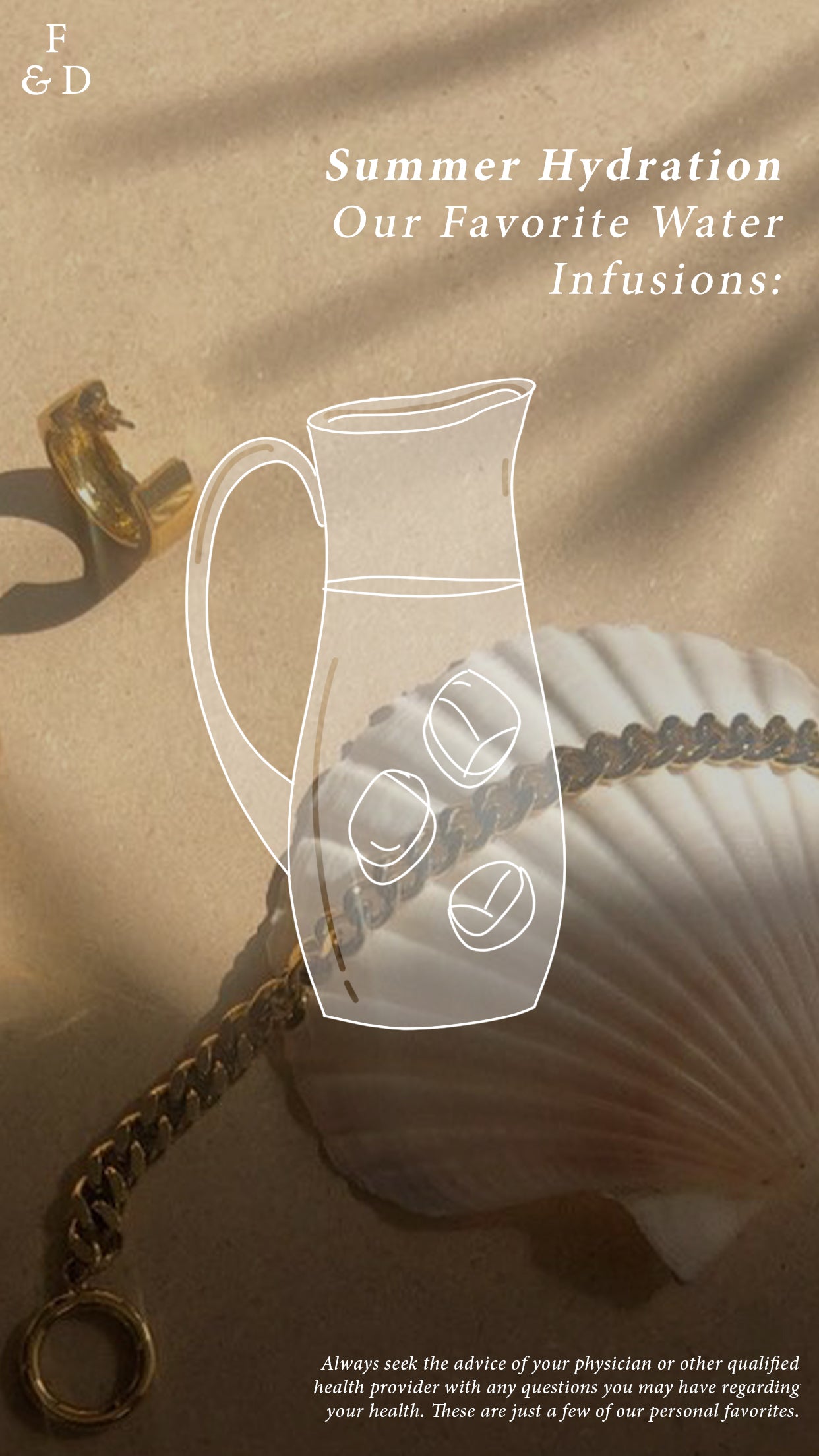 DIY | Infused Water Recipes
Infused water is a fun and healthy way to stay hydrated throughout the day. Not only does it taste great, it can provide extra antioxidants and vitamins to your body.
The Foe & Dear team has put together a list of our favourite infused water recipes. Everything from cucumber to raspberries! Scroll down to read more.
What are your best infused water recipes? Let us know in our IG Stories.
Stay hydrated friends!
xx Foe & Dear Team