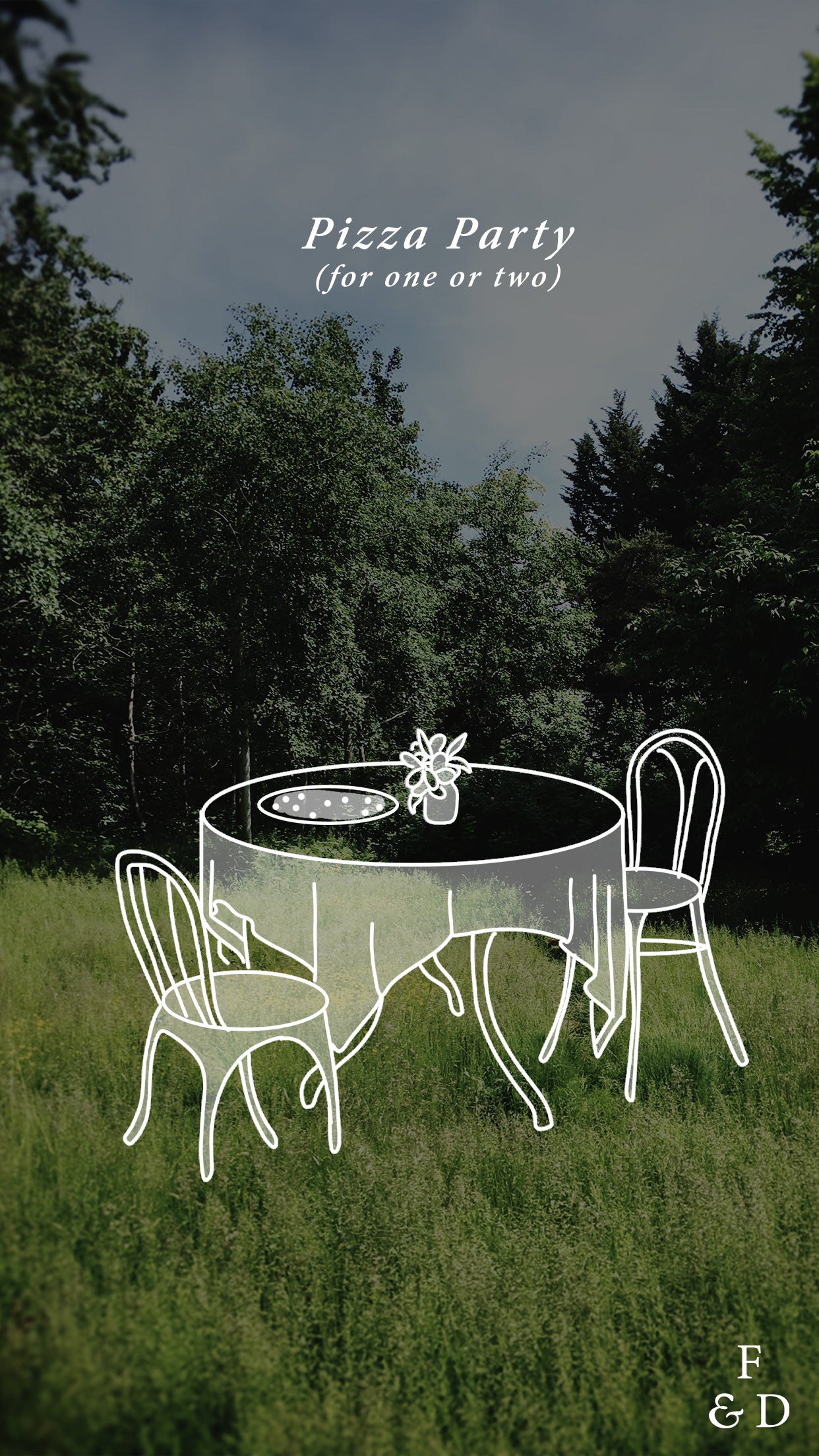 DIY | Pizza Party At Home
With fall right around the corner, we're looking forward to all the cozy moments in store. From patio lounging to at home cooking, it's time to appreciate the simple pleasures of life.
The F&D team has put together a pizza party recipe made for one (or two) to enjoy from the comforts of your own abode.
Scroll down to see how to make your own dough + toppings!
What's your favourite kind of pizza to make from scratch?
Let us know in our IG Stories.
Happy baking!
xx Foe & Dear Team