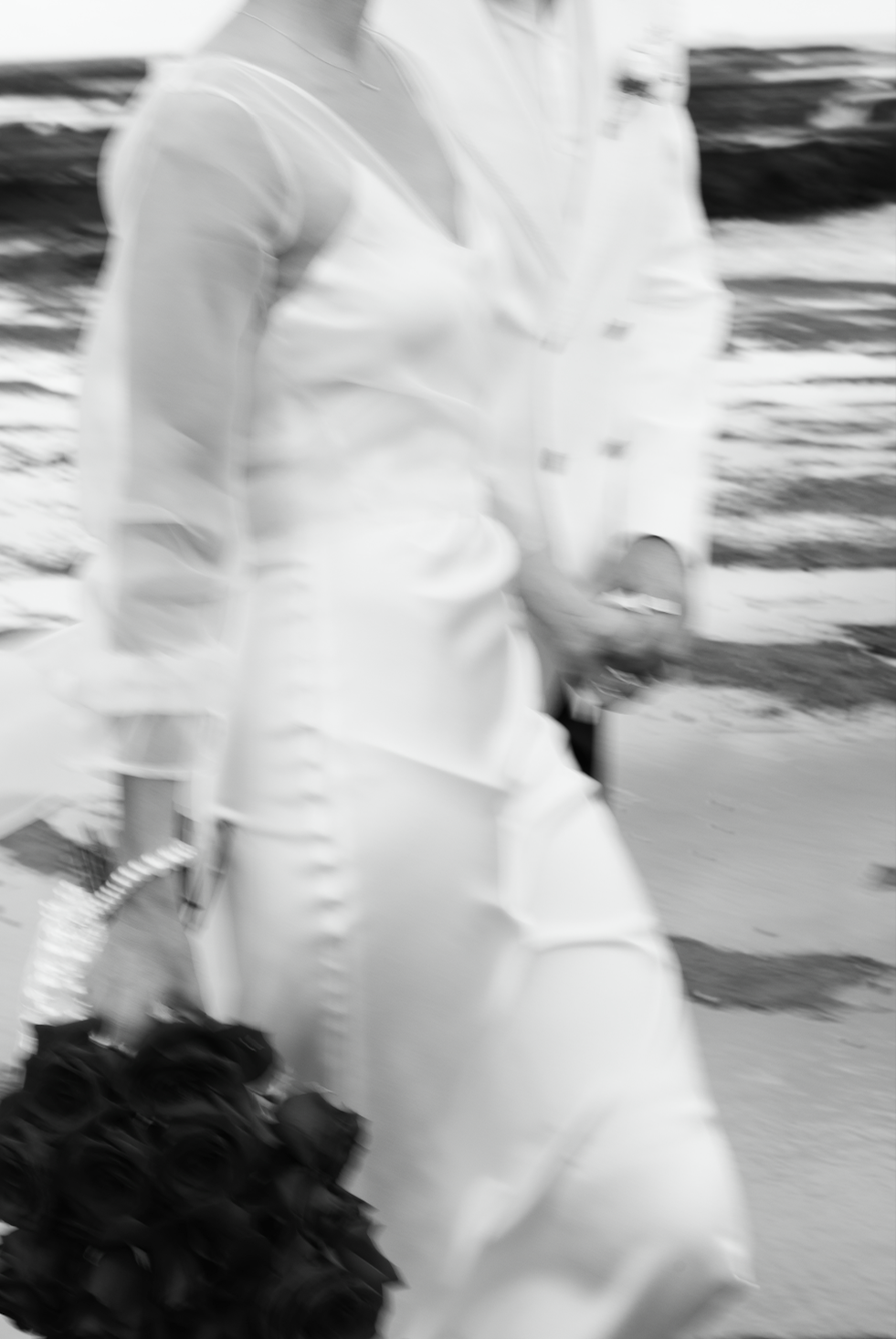 F&D Love Stories | Sarah & Brad
Every love story is an intimate collection of memories and feelings. A place to return when the world needs a reminder of what's tender and true. 
Sarah and Brad are one of those couples. 
F&D Love Stories is a feature that shares the experiences of our clients and their lessons in love. 
We caught up with the couple to talk about the entertaining start to their relationship, the ambiance of a nostalgic proposal, and the sweetness in creating your own traditions.
How did your love story begin?
We met almost 10 years ago at a mutual friends 21st birthday. Brad insisted he come home with me, not realizing I lived with my parents in a small apartment and was forced to stay in the spare room in a single bed with pink bedding surrounded by horse posters (my nieces' room). He then tried to escape the next morning but was greeted by my entire family and interrogated endlessly.
How did the proposal take place?
A couple of years prior to our engagement I got the sense Brad was planning to propose (he is the absolute worst at keeping secrets). I told him to please not catch me off guard and wait until we both felt the time was right and could openly plan it together.
As usual he did not follow these instructions and completely caught me off guard with the proposal. We went to meet my family in Sydney for a nice breakfast and were then planning on going for lunch in the botanical gardens just the two of us. On the way brad said we still had a few hours to kill before our lunch reservation and that we should stop somewhere nice on the way for a bush walk (very random) but I agreed.
We ended up in the middle of nowhere walking through the bush and came out to a beautiful look out – it was then that I realized this was where our friend had her 21 st birthday 8 years ago! I was distracted taking in the view and reminiscing on that night when I turned around to Brad on one knee!! There were a couple of people around and I was so caught off guard my first response was "what are you doing?? Can we go somewhere else?!" after the shock had subsided, I obviously said yes, and we popped some champagne he had hiding in the bush and spent the night celebrating.
What made you choose Foe & Dear to be part of your special day?
I had never given much (any) thought to engagement rings and had no idea what I would choose if and when the time came around. Luckily for me brad had it covered and picked out something on his own! He said he wanted something simple and timeless, he knew I only wore gold and tried to match the style of the other jewellery I wore. I had asked for earrings from Foe and Dear the year before as I stumbled across the brand on Instagram and loved the vintage inspired style. He kept mental note and came back here for both my engagement ring and wedding band. I never got those earrings come to think of it – hopefully they are next on the list!
Where did you two have your ceremony?
We always knew a big traditional wedding wasn't for us. We were torn between the idea of an intimate elopement with just our nearest and dearest…. or a big party with all our friends and family. In the end we found a way to do both! We had an intimate ceremony at an Airbnb on the south coast (NSW Australia) during the day, followed by a big party at Pub / Hotel 10 minutes down the road that night.
Any special traditions that you shared on your wedding day?
We skipped most of the traditions / formalities and created a day that felt a little more relaxed and 'us'. We stayed together the night before, went for a nice breakfast together, got ready together etc. It was so nice having that time in the lead up as just us two – it made us both feel so relaxed and removed the pressure of needing those moments of just us two throughout the afternoon and night. We had a few champagnes together before the ceremony and really took it all in before seeing everyone to celebrate which was so nice. Brad bought me a bright red YSL lipstick that I wore on the day, with our wedding date engraved on it which was very special.