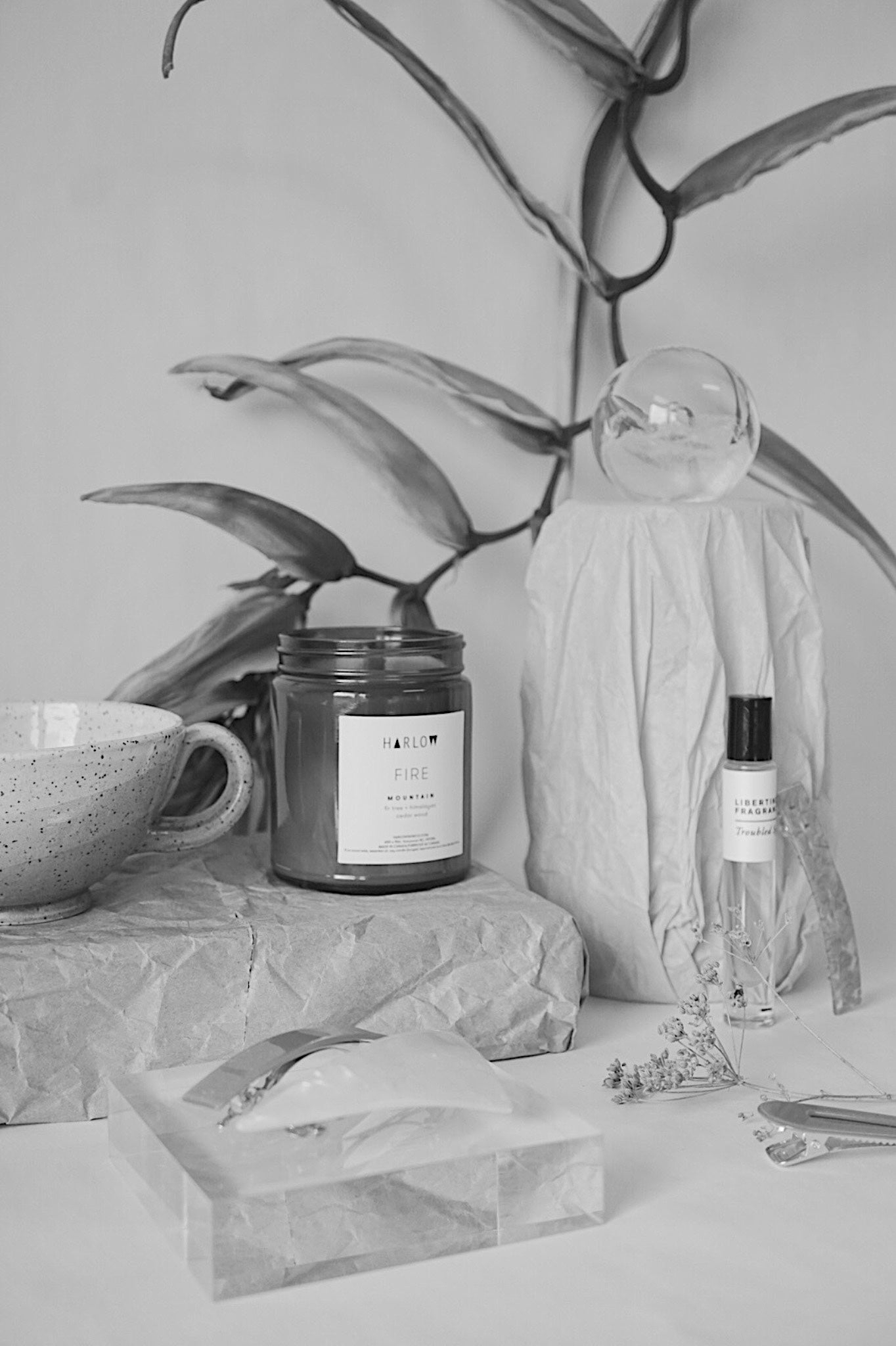 Foe & Dear | Spring Favourites 2019
Foe & Dear teamed up with Hey Jude to showcase to our favourite sustainable products for the season. With spring in full bloom we're ready to embrace the beauty that everyday
essentials bring into our lives. Take a peek at our top picks and our summer collection which is now on presale.
Piton Pottery - Tan Lines Latte Cup
Coral Patola's ceramic creations blend delicate elements of nature with a refreshing contemporary design. We love Piton Pottery because each piece is made with sustainable
and ethically produced materials in Vancouver, BC. The Tan Lines Latte Cup is a part of a new pottery series, Crossroads, which will be launching online May 5th.
Libertine Fragrance - Troubled Spirits  and Cleo Barrette in Papaya
A company built on quality, Libertine Fragrances focus on making oil based perfumes with aromatic ingredients ethically derived from the earth.
Warm and woodsy, their Troubled Spirits roll on perfume is infused with beautiful floral and amber scents. Perfect for travel or on the go freshening up.
Cleo Barrette in Ginger and Bianca Barette in Pearl
Harlow Fire Candle In Mountain and Stella Clip in Ginger
Harlow's natural beauty products are tried and true. Made in house, Harlow prides itself on working with whole ingredients that are synthetic and paraben free. 
Their Mountain candle is a breath of fresh air. With base notes of fir and Himalayan cedar wood, this scent has become a staple in our studio.
Bones and Butter Glass Bubble Paper Weight 
A collection of curated vintage objects, Bones and Butter was born by visionary Ally Clark. Having been an avid vintage collector from a young age, Ally finds inspiration through her sharing her passion with others saying "it brings me so much joy thinking people appreciate repurposing vintage just as I do."
This paper weight caught our eye with its magical bubbles flowing throughout the piece. Available now at
Hey Jude.
 Shop our new summer hair clip collection here.