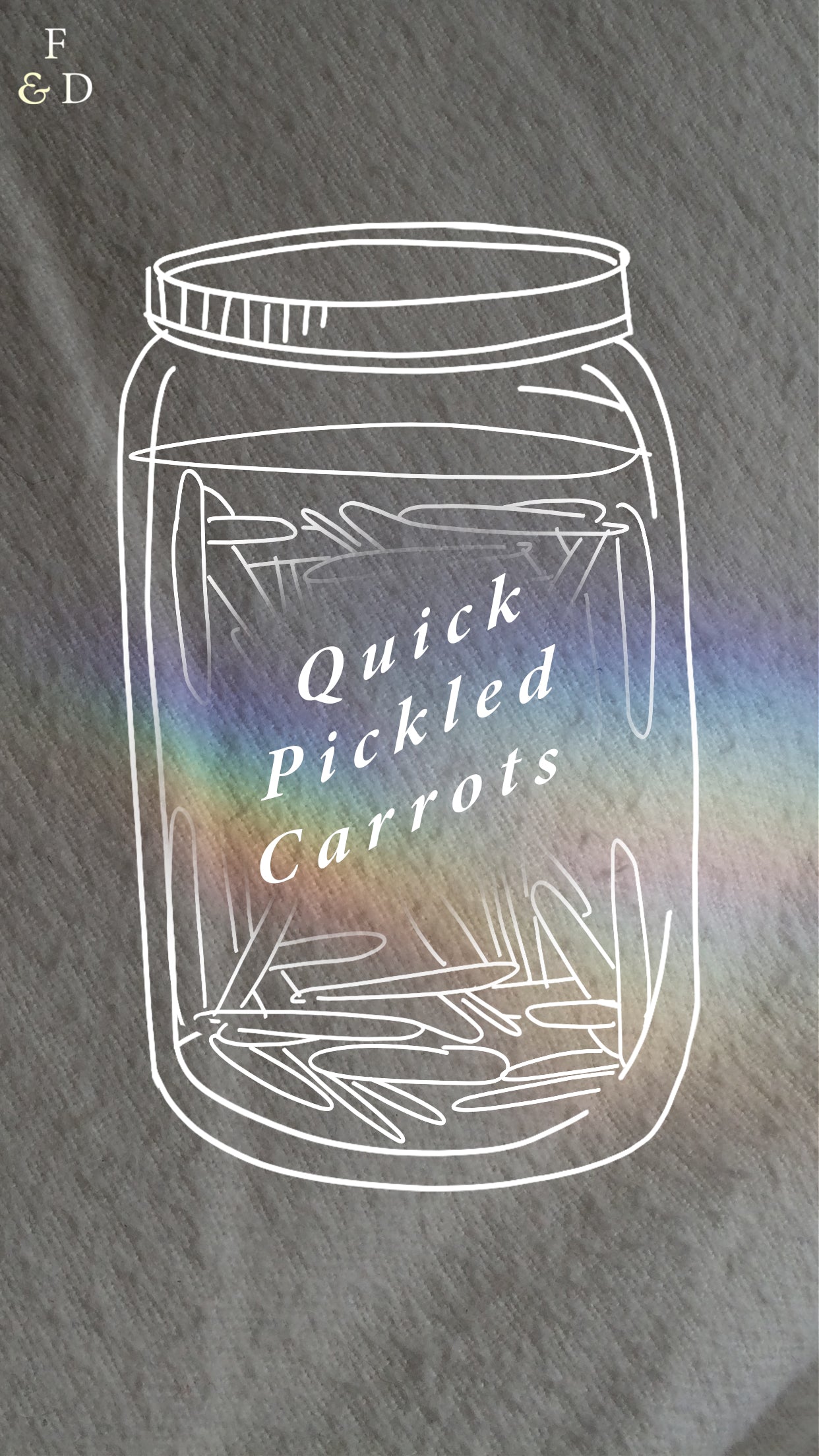 Locally sourced produce has been on our minds as we prepare our grocery lists for the week. Supporting homegrown suppliers is something the F&D team is very passionate about. 
With those groceries comes a multitude of food scraps and produce. There are many eco-friendly ways to use those leftovers. We have an opportunity to ensure we're getting the most out of our grocery store runs. A great alternative to throwing out your food that's about to go bad is to pickle it. That's right - pickle. 
Pickling gives new life to your veggies and allows to you enjoy them for a longer period of time. Here's a simple step by step guide on how to pickle carrots or daikon.
How are you storing your produce at home? What stores do you like to shop at?
Let us know in our IG stories.
Happy pickling! 
xx Foe & Dear Team