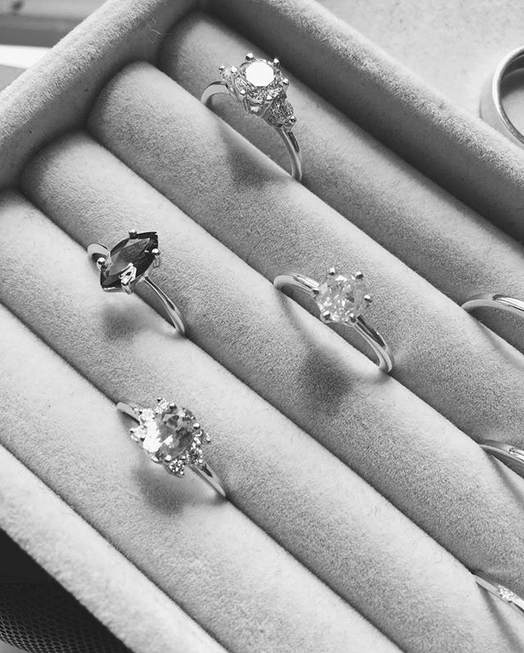 September | Shades of Sapphire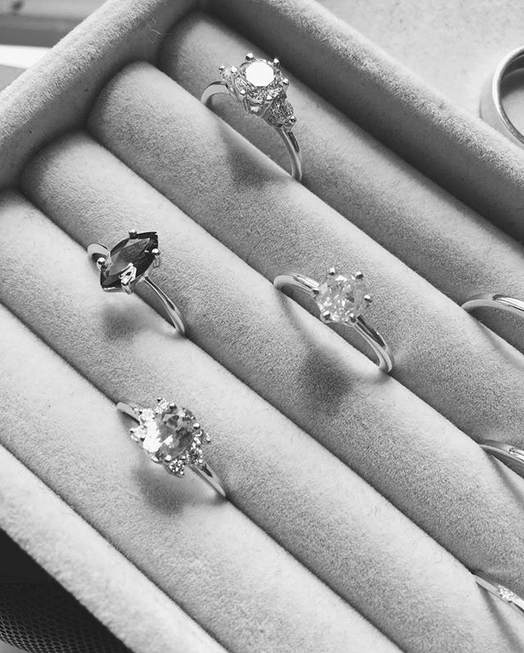 Fall has arrived and so has the month of the sapphire. September babies it's your time to shine!
Sapphires are comprised of mineral corundum elements which create a variety in the colors for you to choose from. Coveted by the ancient Romans, they
were believed to protect the wearer from evil spirits. It was also known to bring blessings and good fortune into your life. It was the ultimate good luck charm for the Romans.
1.3 carat Bi-colored Montana Sapphire and Diamond Engagement Ring for E from M
The top places to find sapphires are Australia, Madagascar, Sri Lanka and Montana. They come in a variety of colors - from yellow and orange, to green and pink. Naturally durable,
the sapphire ranks 9 out of 10 on the Moh's scale of hardness. The rarest type of sapphire is the Padparadscha. It is a pinkish-orange color meaning lotus flower in Sanskrit.
2.26ct Blue Sapphire and White Brilliant Diamonds for J from S
Sapphires symbolize nobility, honesty, and loyalty. It makes a great option for an engagement or wedding ring if you're looking for color as well as sparkle. It has such a great history in
love and represents an everlasting unity between two people.