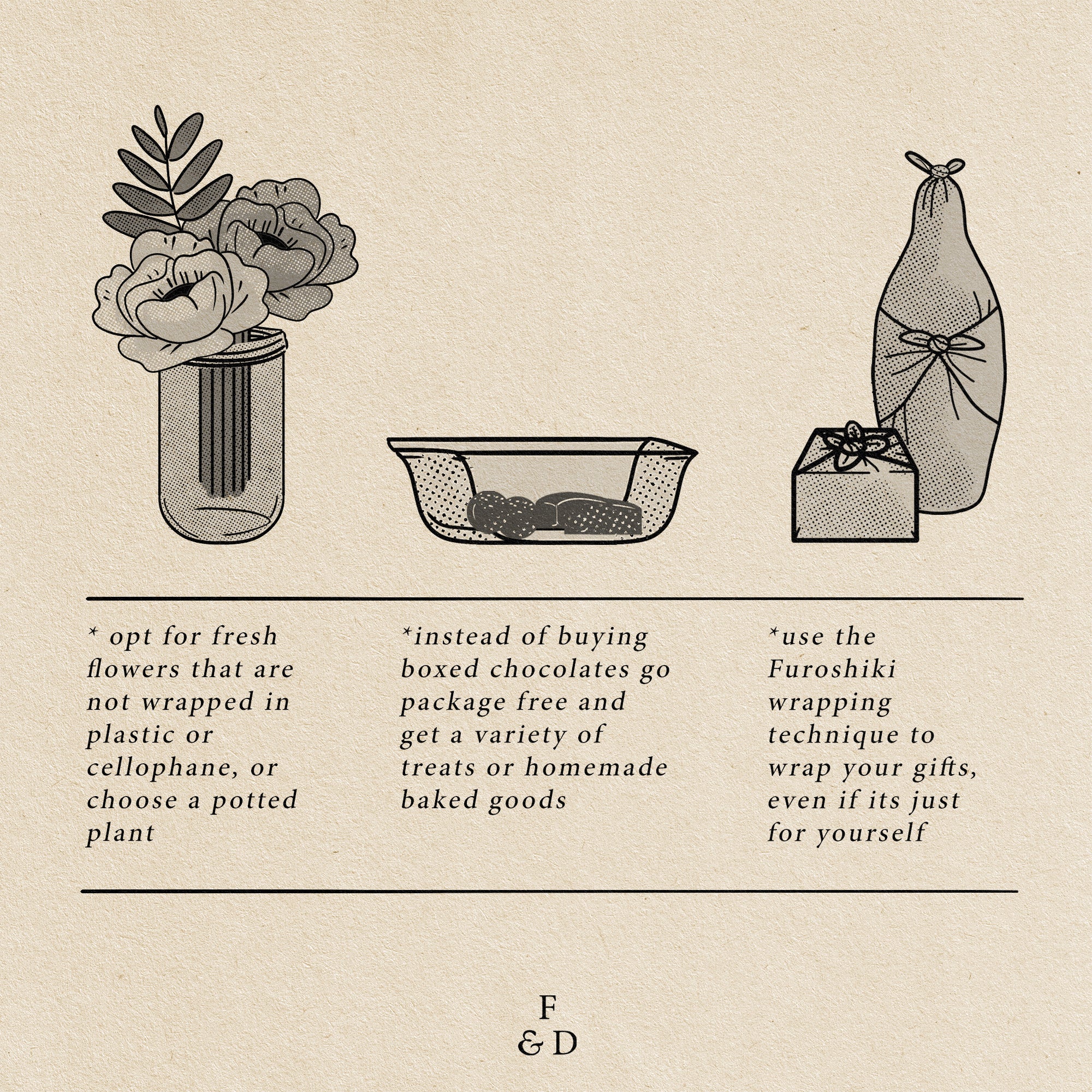 Valentine's Day | Sustainable Gifts
Valentine's Day is almost here and the F&D team is celebrating with some sustainable gift giving ideas. It's a fun way to connect with your loved ones, no matter how near or far they may be.
Scroll down to read more about how you can show your appreciation in an ethical way. The more we reuse, repurpose, and renew the products in our lives, the kinder we'll be to mother earth.
What are your favourite handmade gifts to give? Let us know in the IG Stories.
Happy Valentine's Day gift making!
xx Foe & Dear Team