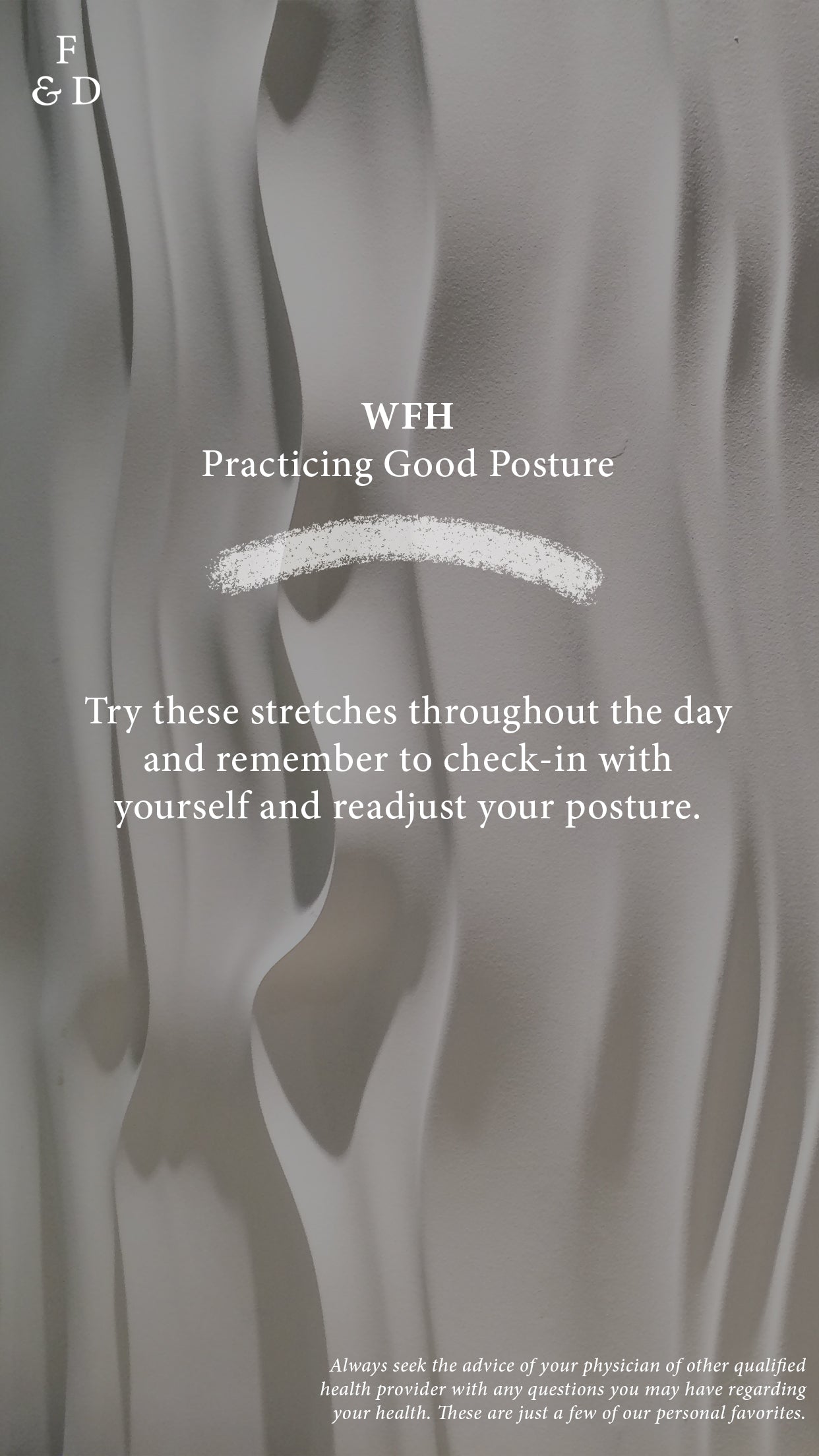 WFH | Practicing Good Posture
Posture is something that we reconnect to each and everyday. With this in mind, we can increase our energy levels, lessen back pain, and improve our body's circulation and digestion. 
The Foe & Dear team chose our favourite posture-focused stretches that you can do throughout the day. 
What stretches have you been doing while WFH?
Let is us know via Instagram.
xx Foe & Dear Team