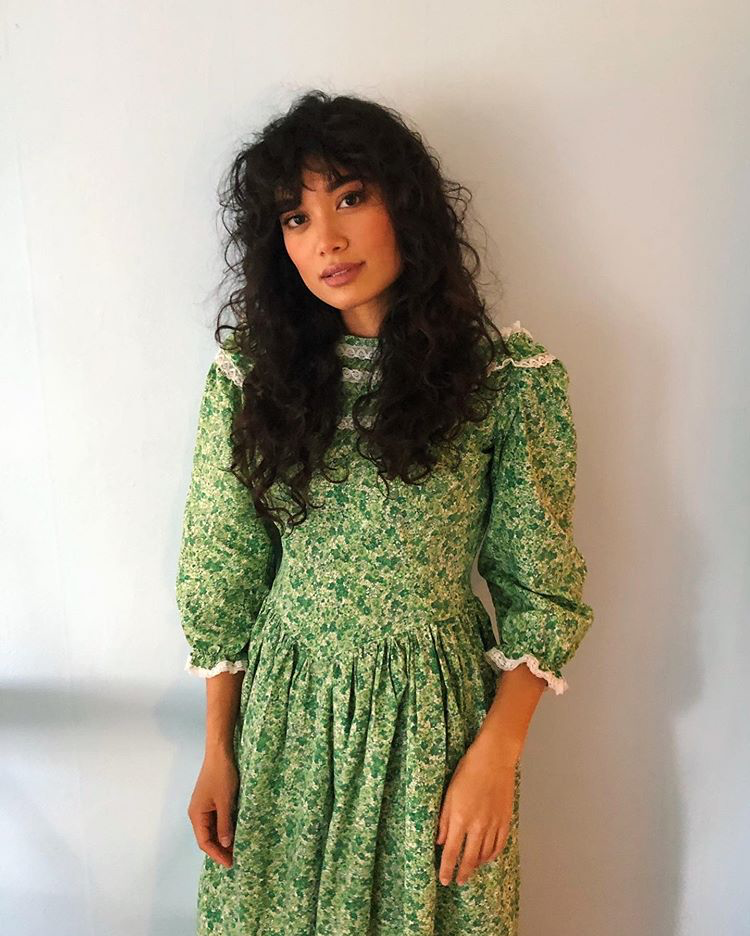 What's In Store | Picnics & Poetry
Meet Sally Reyes.
Owner, community builder, and curator behind Vancouver's newest space Picnics and Poetry. Her love for ethical designs, slow-living, and genuine connection is felt as soon as you enter her store.
Foe & Dear caught up with Sally to discuss her appreciation for accessible art spaces, supporting sustainable brands, and how we can all do our part in creating a greener world. 
Where does Picnics and Poetry's ethos stem from? How did you get started?
Picnics and Poetry was born from a desire to create a space in Vancouver that I longed to visit but could never find. This space is an extension of my own home and lifestyle. It is an expression of my ethos, from supporting craftsmanship and slow living to a de-commercialized sense of beauty and way of life.  
I launched Picnics and Poetry to show people that supporting independent makers doesn't mean they have to compromise sustainability, aesthetic, or quality. This space is for the community to see that slow-living can be accessible and makes a direct impact on themselves, the earth, and others. It is here to inspire people to invest with intention, and to show them that behind these brands are incredibly hardworking and dedicated humans who are creating out of passion for the earth and what they do. 
Why is de-commercializing people's shopping experience meaningful to you?
I want people to welcome things into their homes and lives with intention. The pieces that the artists and brands I work with create all stem from a story, a journey, and love. They are meant to be understood. They are an investment— not simply of money, but of one's emotions and space. This is something I want people to think about when they come into Picnics and Poetry and interact with the objects within it.
It's also really important to me to push the narrative that there is no one specific description of beauty. There are so many things that we need to normalize that the general media has made desolate; age, gender, size. I try my best to do this by representing different styles and aesthetics, and a lineup of brands that stem from different backgrounds. It also is a huge deciding factor in selecting who I work with; the level of inclusivity and representation in their brand's voice is very important. I'd love to showcase this more and more in P&P's photography and campaigns, and this will come with time, but for now I'm just a one woman show!
How would you describe your space to someone visiting the store for the first time?
Hmm! I would say it's an open and airy, gallery feel. Everything holds its own space and has room to breathe. I definitely prefer the less is more approach.
Every item has its own label and every brand has a little write up. I want people to not only see things as items to buy, but objects to connect with on an emotional level as well. 
You built the interiors and displays in the store. What was your inspiration for the look of the space?
Yes! It was quite an experience building everything in here, but in a way, the timing was perfect because it made for a great quarantine/distancing project. 
I wanted my hand in everything in the space to pay homage to all of the artists and brands I represent who make things with their own hands as well. It was important to me to build furniture and fixtures that were truly unique and, in a way, pieces of art in themselves. 
As for the design of the space itself, texture, colour, and nods to past techniques were really what inspired me!
I wanted the space to feel contemporary, yet simultaneously carry notes of the old and familiar. I lime-washed the walls and plastered a key display shelf; both extremely old school finishing methods that are rarely used today. As for the brick table, I wanted to take a really Victorian material, but flip it on its edge and lay it flat on a table rather than on a wall. I guess I enjoy the bold/shock value of these pieces, but they're done in such a way that is comfortable and approachable (I hope).
The other thing that I tried my best to do is to be as green as possible while renovating. The bricks are composed of recycled materials, and lime washing walls is actually known to be a great non-toxic approach to painting. Little things like that make everything in the space more meaningful to me and the ethos of the store as a whole. 
"Protect your inner peace, for there is beauty in life that is worth every sacrifice."
Favourite designers you're excited to have in P&P right now
Oh man this is the toughest question! I truly and genuinely adore every single brand I represent in the space. I've got almost 50 brands right now and have cultivated deep, personal connections with several of them, and when geographically possible, I meet everyone I welcome into P&P. Can I take a rain check on this question?! 🤣
Of course you can! Any upcoming in store events you're excited about?
Yes! We recently had an exhibition by an incredibly talented abstract artist called Afterlight. 
Her name is Gely (@petitegely), and her work represents visual notes of her emotional experiences. This exhibition will showcase a small body of work (5 pieces) processing and analyzing bits of the unresolved. Rather than a series, Afterlight is a gathering of pieces that have directly inspired one another to this date. A particularly expressive selection, the process behind their creation was slow, frustrating, and at times, oddly satisfying.
Gely had an exhibition a few years ago in Chinatown where I bought a large piece for my own home. I knew then that as soon as I had a space, I would want to curate a show together. I am so thrilled that this dream has come to fruition.
Best music playlists for your workday 
Oooh, I love this question! I've actually had a playlist that I created on repeat for the last few weeks! It's called "90's Babe" and it has classics like Torn by Natalie Imbruglia, Bitch by Meredith Brooks, and Kiss Me by Sixpence None The Richer. You get the vibe. There's even a Paris Hilton song on there ;) There's just something about it that instantly lifts my mood and reminds me of simpler times. I love when people walk into the space and start singing along and enjoy the throwback.  
First thing when I get in and at the end of the day when I'm packing up, I'll throw on some meditation music. I find that the healing frequencies (Solfeggio) have really made a difference in my mood and expelling any negative energy. I highly recommend listening to 528 Hz meditation (for miracles and transformation), or 741 (I find this really helps release my tension at the end of the day). I once had someone walk in, sit on the couch, close their eyes, and meditate when I had it on. It was a magical moment :)
Words to live by 
Do not sacrifice your ethos for any achievement; do not sacrifice your energy for any relationship. 
Protect your inner peace, for there is beauty in life that is worth every sacrifice.
Follow Picnics and Poetry's journey here.
Shop Picnics and Poetry here.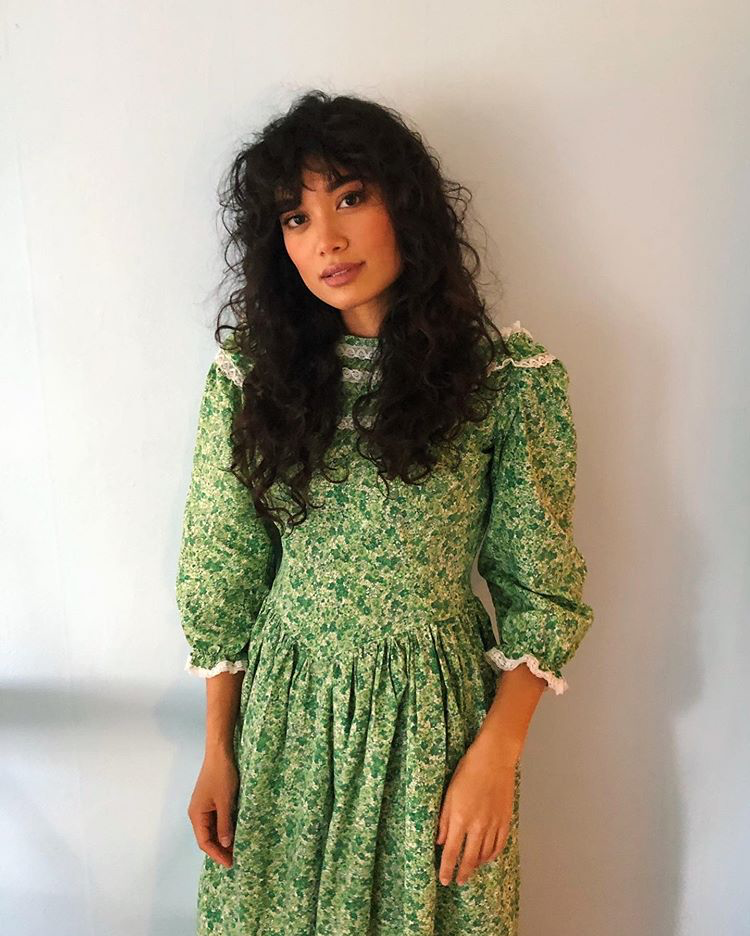 | | |
| --- | --- |
| | |
| |   |