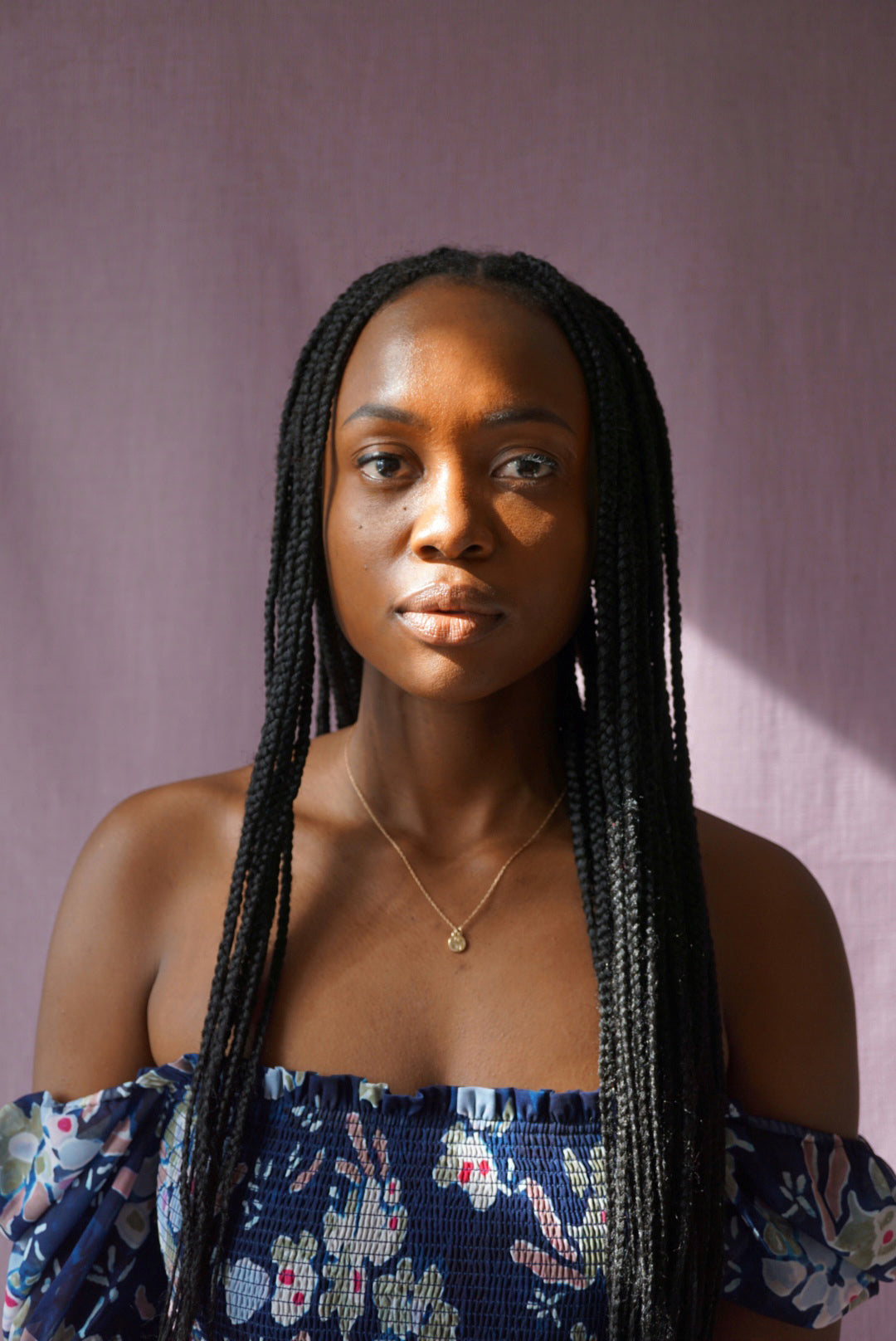 Meet Dora Kamau.
A sense of peace washes over you while listening to her guided meditations. As a registered psychiatric nurse, Dora incorporates holistic, trauma-informed practices to support the inner growth of every individual. Her devotion and compassion for others encompasses the work she does.
Foe & Dear caught up with Dora to learn more about her experiences in healing, the power of daily meditation, and how we can all find grace in our life lessons.
How do your guided meditations and workshops help facilitate and inspire people to connect with their true selves?
I deeply value authenticity and integrity and my meditations and workshops are really just an extension of who I am and what I value. I speak a lot from experience and you can hear it in my voice when I'm guiding a meditation or publicly speaking..that I've been there you know? I think that creates a space for people to be as they are and also feel a certain level of safety to do so. 
What are some of the biggest challenges faced when starting a meditation journey?
Staying consistent, staying hopeful, and staying committed. A lot of wellness practices have become trendy and glamorous, which overlooks the effort and discipline that's needed to really cultivate a meditation practice. Meditation isn't an overnight fix or a quick solution, it's really a life long journey and I think that's where the beauty of it lies. 
"Remembering my human-ness. Beyond labels, titles, expectations, I'm human. You're human. We are all human and with that comes so much grace and patience for the things that we say, we do, and think."
Why do you feel so called to do this work?
Everything that I've experienced up until this moment has aligned me with the work that I'm doing now. At first, I thought it was all in vain like there was a point in my life where I really believed that my purpose was pain, but when I started to look at things like lessons instead of failures...I learned a lot about myself and what I've truly been called to do in this life. 
One transforming lesson that has impacted your approach in acceptance and radical self-love
Remembering my human-ness. Beyond labels, titles, expectations, I'm human. You're human. We are all human and with that comes so much grace and patience for the things that we say, we do, and think. But, being human doesn't mean being complacent, but just having more compassion for yourself and others. 
What makes you feel most like yourself
I feel most like myself when I'm laughing. 
Five things you cherish most in life
My family and loved ones
My breath (my life)
Healing in community 
Laughter, joy
Sunshine
Why did you choose Hogan's Alley Society to be the charity to highlight this season?
I've lived in Vancouver since 2016 and just recently learned about Hogan's Alley which we now know as Vancouver's Strathcona neighborhood. Hogan's Alley was home to Vancouver's Black population before the construction of the viaduct displaced the folks that were living there. So, I think of my family and other immigrant families who migrate to Canada and also experience that feeling of displacement and otherness in a place that is supposed to be home. 
I chose Hogan's Alley to be the charity to highlight as a way to contribute to the ongoing efforts of revitalization and redevelopment of that neighborhood. As well as honoring the ancestors that were inhabiting that area and contributing to the preservation of the legacy of Hogan's Alley, so that black folks here know that there is space for us and we do belong. "There has been a Black community in Vancouver since before there was a Vancouver." Wayde Compton
Words to live by
"Everything in its time, everything is divine"
Follow Dora's journey here.
Photography courtesy of Foe & Dear  
*100% of April & May profits of the Teresa Heart Earrings and Yin Yang Signet Ring will go towards Hogan's Alley.