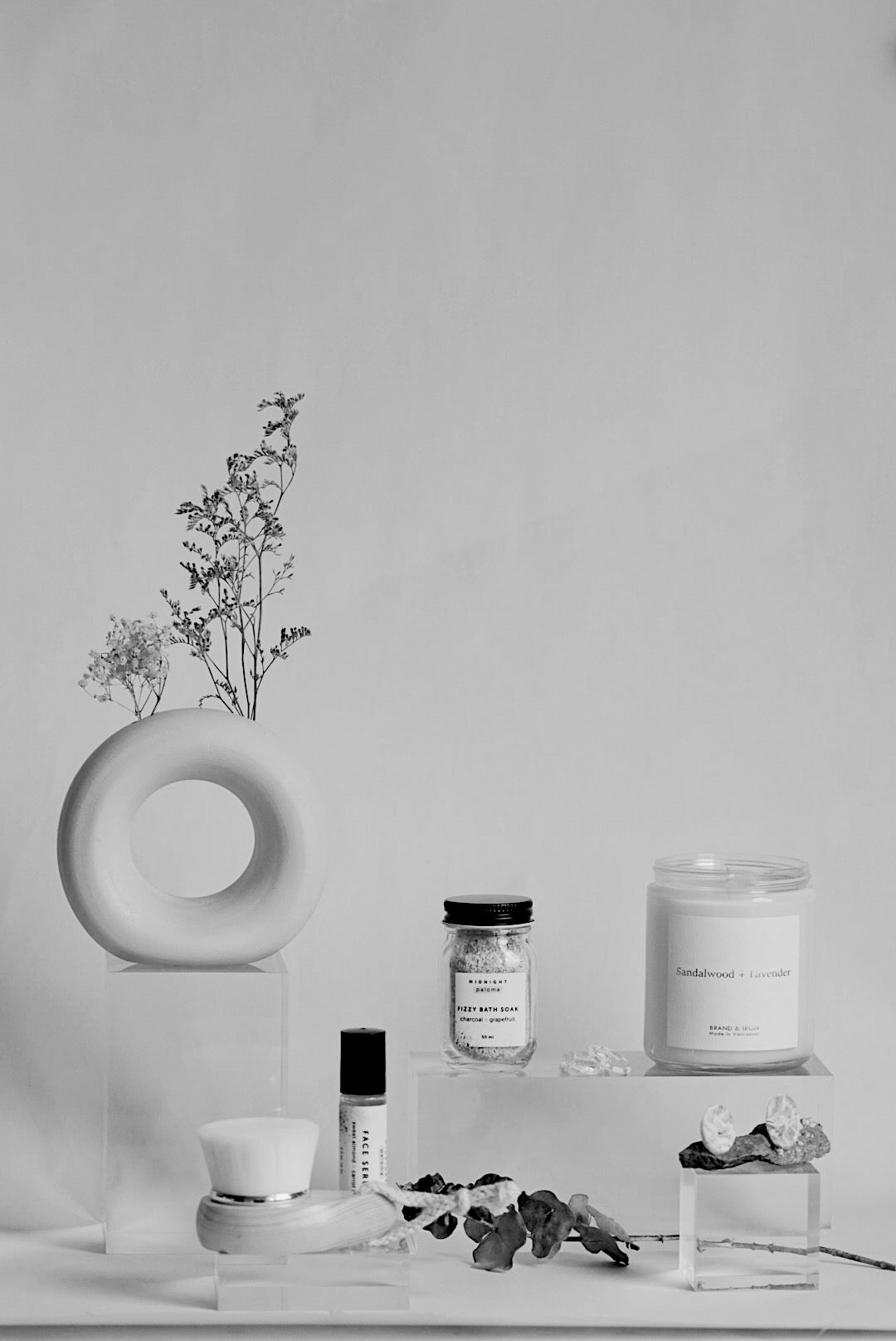 Treat Yourself | A Beauty Guide To Self Love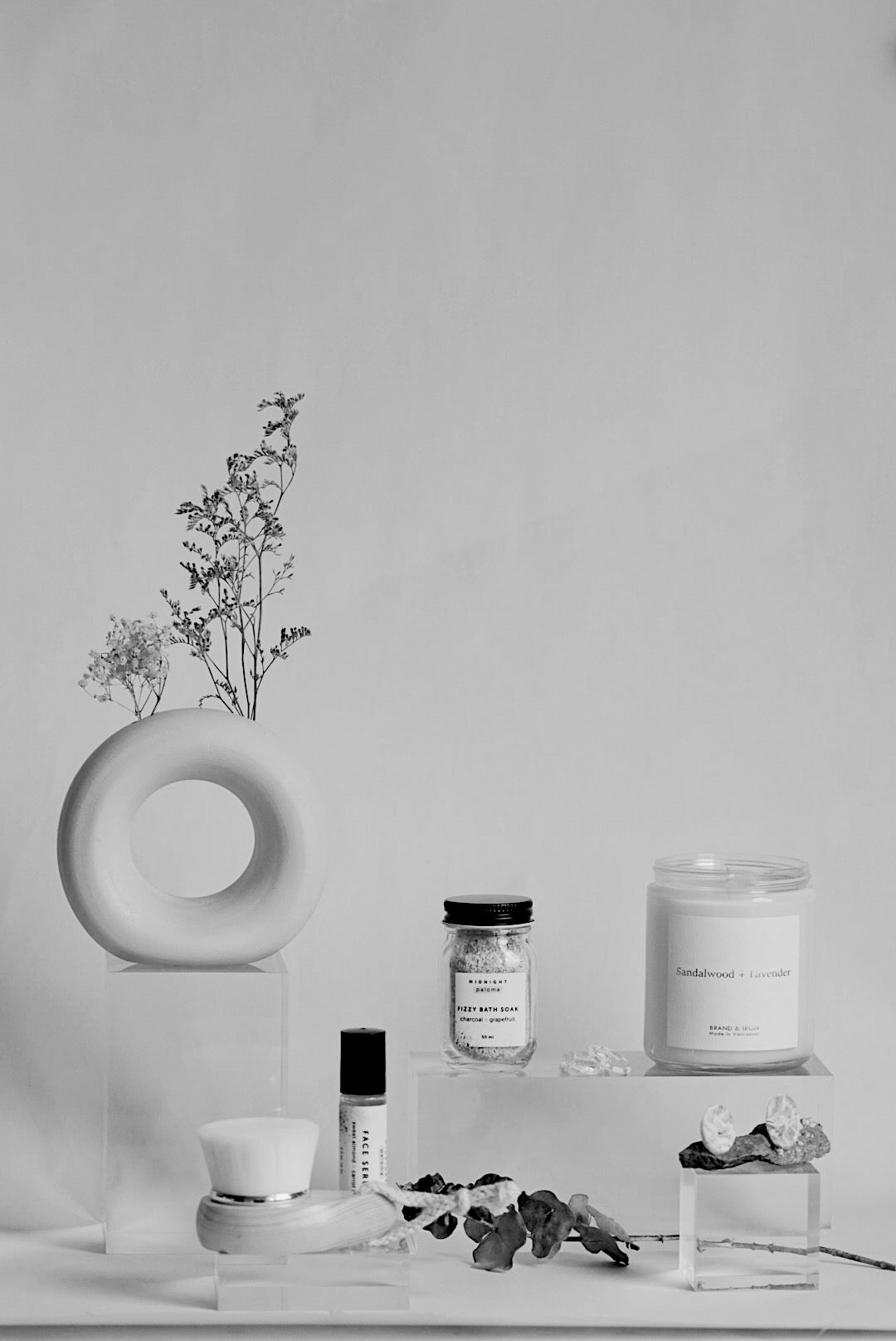 Foe & Dear teamed up with Woo To See You to showcase our top beauty picks to renew your mind, body, and soul.
As the season changes so does our beauty regime. It's time to reconnect and embrace ourselves through the truest form we know - self love.
Midnight Paloma Charcoal + Grapefruit Fizzy Bath Soak
This Vancouver based brand is new a skincare line on our radar and we couldn't be more excited about it! Each product is made with the highest quality natural ingredients, 100% organic and cruelty free.
The Charcoal + Grapefruit Fizzy Bath Soak is the perfect remedy after a long work day. The activated charcoal will help purify your skin and give it a much needed detox. Infused with epsom salts, rolled oats, and rose petals, this bath soak will leave you feeling rejuvenated.
Brand and Iron Sandalwood + Lavender Candle
Brand and Iron is at the top of our list for locally made candle companies. They create each collection with non-GMO sustainable soy wax and braided cotton wicks.
Many store bought candles are made from crude oil waste or petroleum which is harmful on the environment and our lungs. We love Brand and Iron for paving the way for new sustainable and environmentally-friendly candle making.

This roll on face serum is the perfect skin fix on the go. The main ingredient is carrot seed oil which is very hydrating and rich in Vitamin A + E. Combined with sweet almond oil, jojoba, calendula, and rose hip oil, this serum is magic in a bottle.
If you're looking to invigorate and give your skin a pick me up the Midnight Paloma Face Brush is for you. Made from soft synthetic fibers, it provides your face with the most luxurious spa treatment from the comfort of your own home.
Dry brushing is a great regime to incorporate into your daily routine. There are many benefits of dry brushing - it exfoliates the skin and promotes cell growth, enhances circulation, reduces puffiness and brightens your complexion. It will leave your skin refreshed and ready for a new day.
Shop the Jewels | Rhea Earrings and Eclipse Rings. All products shown are available at Woo To See You.