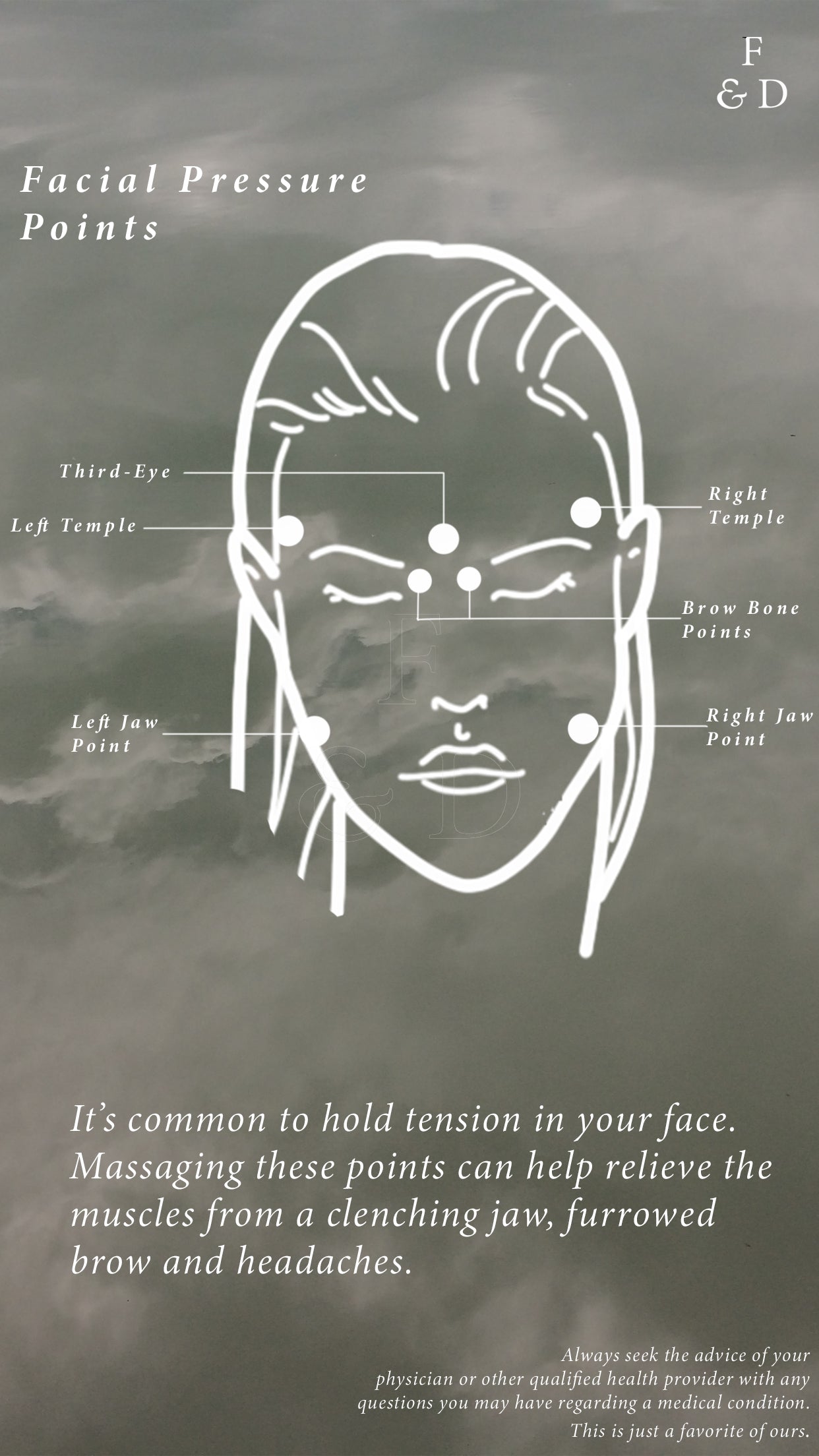 Pressure Points | At Home Facial Massage
The stress of reinventing our daily routines can cause us to hold tension in all parts of our body. Our face is sensitive and at times the most neglected part of our self-care regime. 
Creating time for an at home facial and massage will bring a sense of peace and relaxation to your day. Here's our team's favourite techniques to wind down from a long work from home day.
What's your secret natural skin remedy?
Let us know here.
xx Foe & Dear Team